West Wind Web Monitor (Source Code Version) inactive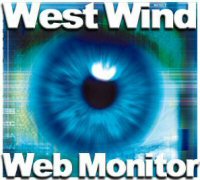 This is the source code version of West Wind Monitor .NET which is available with C# source code for the Microsoft .NET Framework.
If you're interested in how Web Monitor works, want to extend its functionality or plug this sort of functionality into your own .NET application, you can purchase Web Monitor with Source Code. The WebMonitorSite and WebMonitorSiteList classes are built in a very modular fashion and can be easily integrated into other .Net applications. The application also includes a number of useful helper classes that simplify many .Net tasks related to retrieving HTTP content, emailing, databinding and a few other common operations.
System Requirements: Windows 8.1, 8, 7, Vista, XP, 2012, 2008, 2003 Requires .NET Runtime v4.0 or later C# Compiler
Click here for more info on standard features of Web Monitor: