Web Connection Runtime License for 5 servers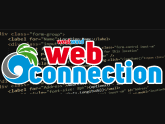 The runtime license allows a single company to purchase discounted licenses of Web Connection that can be used with 5 additional physical/virtual server installations or for 5 additional developers. A runtime license can only be purchased ontop of at least one existing Web Connection full developer license as no software ships with this license.
The license can be applied against additional Web Servers or additional Developers in lieu of individual developer licenses.
NOTE: You must have a developer's license of Web Connection before you can purchase this license. This license does not include any software, it simply licenses Web Connection for server distribution or additional developers.