Web Connection Runtime License (unlimited servers)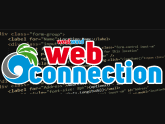 The runtime license allows a single organization to use Unlimited additional server installations and developers within the single organization or vertical market application distribution. A runtime license can only be purchased on top of an existing Web Connection developer version as no software ships with this license.
The license can be applied against additional Web Server instances or additional Developers in lieu of individual developer licenses.
NOTE: You must have a developer's license of Web Connection before you can purchase this license. This license does not include any software, it simply licenses Web Connection for distribution or additional developers.
An organization in this context applies to a single company, government or non-profile organization.