West Wind WebSurge 2.0 Personal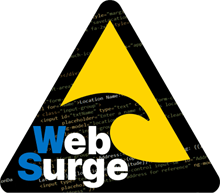 This is a special discounted license for West Wind WebSurge that can be used by individual developers or proprietors in non-corporate or non-organizational environments. This license applies to individual users only. For commercial use in an organization, please purchase a Professional license.
West Wind Web Surge is an easy-to-use Http request and load testing tool for Windows. Quickly and easily create or capture Http requests, and test them either individually, or run high performance Http Load tests on a session of requests.
You can use the built-in capture tool to capture Web sessions, or manually create HTTP quickly. You can also import requests from Postman and Fiddler traces. Testing is blazing fast and you can easily save and shared requests created with this tool. You can test HTML Web requests, REST or SOAP APIs or any kind of HTTP request.
WebSurge can be used as an alternative to Postman.
This license is valid for v1 and v2 of WebSurge.
Other Versions