West Wind WebSurge 2.0 Upgrade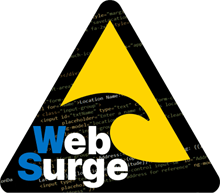 This is an upgrade to the latest version of WebSurge Professional, from a previous version of West Wind WebSurge Professional.
West Wind Web Surge is an easy to use URL and load testing utility to let you capture individual or full sessions of request URLs and play them back either individually for easy testing or under heavy load for stress/load testing.
Use the built-in HTTP capture tool to capture browser or application HTTP requests, or manually enter HTTP requests either via the provided UI, or create simple text files that contain HTTP trace syntax. You can also use the popular Fiddler tool from Telerik to capture Web output and import it into Web Surge.
Test Web sites, Web and REST Services - anything that you can capture using a browser or any of the standard Windows HTTP interfaces including SSL requests.
Web Surge is a quick and easy solution for loading up a site and testing performance under various stress levels.
Other Versions