West Wind Web Connection 7.x Upgrade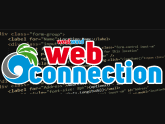 This is an upgrade to West Wind Web Connection 7.0 and later from any previous version. Build Web applications with Visual FoxPro the easy way.
With 7.0+ you can take advantage of the new project generation tooling, build and deployment improvements, the new development time Live Reload feature that displays changes in the browser in real time. There are also major improvements to the scripting engines for scripts and templates and many, many small library improvements.
Web Connection is a powerful, scalable, and most of all flexible framework for building small to large scale Web Applications that take full advantage of the Visual FoxPro language. Features include, flexible output creation with many different options including HTML scripting, PDF output as well as low level HTTP output options that allow to build any kind of custom HTML service solution.
Includes licenses for Web Connection 7.x, 6.x, 5.x and 4.x
When you purchase Web Connection you also get access to the last versions of previous Web Connection releases. Past releases available are: 6.22, 5.72 and 4.68. Web Connection 7.0 and 6.0 require Visual FoxPro 9.0. Version 5.x requires 9.0 or 8.0. Version 4.x can run on Visual FoxPro 9-6 (with minor tweaking).*
Other items of interest